Altay Limited Company, to travel to Turkey, you will Maxsimum security. Corporate and prepared in a disciplined manner, travel security plan will be applied according with you.
Now, with the Altai security, as secure as possible, you can travel in comfort. If you wish. We offer you travel a lot, aircraft, yachts, armored vehicles, non-armored vehicles, helicopters, and others. In Turkey with a private aircraft, you can travel to the area.
Travel-security-in-Turkey istanbul
Travel-security-in-Turkey Izmir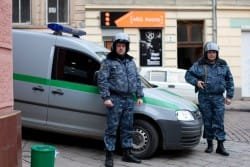 Auch die Türkei Reisen Sicherheit
Altay Limited Company, in die Türkei zu reisen, werden Sie Maxsimum Sicherheit. Corporate vorbereitet und in einer disziplinierten Art und Weise wird das Reisen Sicherheitsplan nach mit Ihnen angewendet werden.
Jetzt, mit dem Altai Sicherheit, so sicher wie möglich ist, können Sie in Komfort reisen. Wenn Sie es wünschen. Wir bieten Ihnen viel unterwegs, Flugzeuge, Yachten, gepanzerte Fahrzeuge, nicht gepanzerten Fahrzeugen, Hubschraubern und anderen. In der Türkei mit einem privaten Flugzeug, können Sie die Gegend reisen.
تركيا السفر أيضا السلامة
ألتاي المحدودة، للسفر إلى تركيا، وسوف نقدم المزيد من السلامة. الشركات وأعدت بطريقة منضبطة، سيتم تطبيق الخطة الأمنية وفقا السفر معك.
الآن، مع الأمن ألتاي، كما آمن ممكن، يمكنك السفر في راحة. إذا كنت ترغب في ذلك. نقدم لكم كثير السفر والطائرات واليخوت والمدرعات والمركبات غير المصفحة والمروحيات، وغيرها. في تركيا بطائرة خاصة، يمكنك السفر إلى المنطقة.
Anche la Turchia ha la sicurezza di viaggio
Altay Company Limited, per recarsi in Turchia, ci sarà una maggiore sicurezza. Corporate e preparato in modo disciplinato, piano di sicurezza di viaggio saranno applicati in base con voi.
Ora, con la sicurezza Altai, il più sicuro possibile, si può viaggiare in tutta comodità. Se lo si desidera. Vi offriamo si viaggia molto, aerei, imbarcazioni, veicoli blindati, veicoli non corazzati, elicotteri, e altri. In Turchia con un aereo privato, si può viaggiare per il territorio.
Турция также безопасность движения
Алтай ограниченной ответственностью, чтобы поехать в Турцию, мы обеспечим большую безопасность. Корпоративные и подготовлены в дисциплинированно, путешествия плане обеспечения безопасности будет применяться в соответствии с Вами.
Теперь, с безопасностью Алтай, максимально безопасным, вы можете путешествовать в комфорте. Если вы желаете. Мы предлагаем Вам много путешествуют, самолетов, яхт, боевых бронированных машин, небронированных транспортных средств, вертолеты и другие. В Турции с частного самолета, вы можете путешествовать в этом районе.
services travel-security-in-turkey
Bodyguard Istanbul. Mr. Mustafa Serenay