In der Türkei schützen wir viele einheimische und ausländische Geschäftsleute. Zusätzlich zum engen Schutz bietet unser Sicherheitsunternehmen Familienschutz, Risikoprävention, Bedrohungsresistenz und Bedrohungsabwehrdienste. Wenn Sie eine solche Anfrage haben, kontaktieren Sie uns bitte so schnell wie möglich. Mit Erfahrung stehen Ihnen unsere Schutzteams zur Verfügung.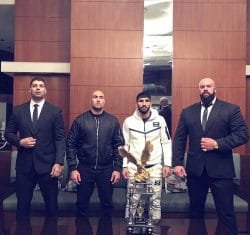 Daily 10 hours price one bodyguard in Turkey: 500 usd
In Turkey, we protect many local and foreign businessmen. In addition to close protection, our security company provides family protection, risk prevention, threat resistance, threat defense services. If you have such a request, please contact us as soon as possible. With experience, our protection teams will be at your service.
トルコでは、多くの地元および外国のビジネスマンを保護しています。 緊密な保護に加えて、当社のセキュリティ会社は家族保護、リスク防止、脅威への耐性、脅威防御サービスを提供しています。 ご要望がございましたら、お早めにご連絡ください。 経験を積んで、私たちの保護チームがあなたのサービスを提供します。
В Турции мы защищаем многих местных и иностранных бизнесменов. Помимо личной защиты, наша охранная компания предоставляет услуги по защите семьи, предотвращению рисков, устойчивости к угрозам и защите от угроз. Если у вас есть такой запрос, свяжитесь с нами как можно скорее. Имея опыт, наши команды защиты будут к вашим услугам.
Altay Unternehmen wurde 1995 gegründet und setzt seine Tätigkeit unten in Übereinstimmung mit dem Geltungsbereich des Gesetzes nr., 5188 spezifiziert erarbeitet und in Kraft setzen im Jahr 2004 zum Thema "private Sicherheitsdienste". Die Aktionäre und Mitarbeiter des Unternehmens sind die, die im Bereich der Sicherheit erfahren. Wir glauben, dass die Personen, die Ihnen Sicherheit in Ihrem Leben und Eigenschaften vertrauen möchte, sollte diese Qualifikationen erfordern Feierlichkeit, Anstand und Erfahrung haben. Der Zweck unseres Unternehmens ist es, das Risiko, dass die Sicherheit Block mit intensiven Maßnahmen, die wir nehmen würde möglicherweise zu infiltrieren zu minimieren. Wenn Sie sich für CCTV Unternehmen in der Türkei, CCTV-Kamera Unternehmen suchen, bitte Bodyguards Unternehmen rufen Sie an.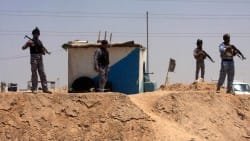 Στην Τουρκία, προστατεύουμε πολλούς τοπικούς και ξένους επιχειρηματίες. Εκτός από τη στενή προστασία, η εταιρεία ασφαλείας μας παρέχει προστασία της οικογένειας, πρόληψη κινδύνων, αντίσταση απειλών, υπηρεσίες άμυνας απειλών. Εάν έχετε τέτοιο αίτημα, επικοινωνήστε μαζί μας το συντομότερο δυνατό. Με εμπειρία, οι ομάδες προστασίας μας θα είναι στη διάθεσή σας.