Close Protection Turkey,
Welcome to Turkey's most professional and safe close protection company. Our staff are close at hand at your service. All kinds of information will be kept confidential. Security first, then privacy.
We have the most professional close protection team in Turkey. Our team consists of civilians, soldiers and police. All of them are specially trained. In addition to close protection training, they have also received first aid training.
If you want protection with this professional team. You have to pay for it. For customers looking for close protection, especially from Arab countries. They want everything over 1.90 height, 90 kilograms, close combat, guns, foreign languages, etc. But unfortunately, when it comes to money, they are stingy and do not pay the price. If you want good protection, you have to pay the price.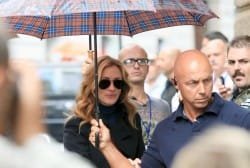 Wir haben das professionellste Nahschutzteam in der Türkei. Unser Team besteht aus Zivilisten, Soldaten und Polizisten. Alle von ihnen sind speziell geschult. Neben einem engen Schutztraining haben sie auch ein Erste-Hilfe-Training erhalten.
Wenn Sie Schutz mit diesem professionellen Team wünschen. Du musst dafür bezahlen. Für Kunden, die einen engen Schutz suchen, insbesondere aus arabischen Ländern. Sie wollen alles über 1,90, 90 Kilogramm, Nahkampf, Waffen, Fremdsprachen usw. Aber wenn es um Geld geht, sind sie leider geizig und zahlen den Preis nicht. Wenn Sie einen guten Schutz wünschen, müssen Sie den Preis bezahlen.
لدينا فريق الحماية الشخصية الأكثر احترافًا في تركيا. يتكون فريقنا من مدنيين وجنود وشرطة. كلهم مدربون بشكل خاص. بالإضافة إلى التدريب على الحماية المباشرة ، فقد تلقوا أيضًا تدريبًا على الإسعافات الأولية.
إذا كنت تريد الحماية مع هذا الفريق المحترف. لديك لدفع ثمنها. للعملاء الباحثين عن حماية وثيقة خاصة من الدول العربية. إنهم يريدون كل شيء يزيد ارتفاعه عن 1.90 ، و 90 كيلوغرامًا ، ومعارك قريبة ، وبنادق ، ولغات أجنبية ، وما إلى ذلك. لكن لسوء الحظ ، عندما يتعلق الأمر بالمال ، فهم بخيلون ولا يدفعون الثمن. إذا كنت تريد حماية جيدة ، عليك أن تدفع الثمن.
私たちはトルコで最も専門的な緊密な保護チームを持っています。 私たちのチームは、民間人、兵士、警察で構成されています。 それらのすべては特別に訓練されています。 緊密な保護訓練に加えて、彼らは応急処置訓練も受けています。
この専門家チームによる保護が必要な場合。 あなたはそれを支払う必要があります。 特にアラブ諸国からの緊密な保護をお探しのお客様向け。 彼らは1.90以上の高さ、90キログラム、接近戦、銃、外国語などすべてを望んでいます。しかし、残念ながら、お金に関しては、彼らはけちで、代償を払っていません。 あなたが良い保護を望むならば、あなたは代償を払わなければなりません。
У нас самая профессиональная команда личной охраны в Турции. Наша команда состоит из мирных жителей, солдат и полиции. Все они проходят специальную подготовку. Помимо обучения личной охране, они также прошли обучение оказанию первой помощи.
Если вам нужна защита с этой профессиональной командой. За это нужно платить. Для клиентов, которым нужна личная защита, особенно из арабских стран. Им нужно все, что выше 1,90, 90 кг, рукопашный бой, оружие, иностранные языки и т. Д. Но, к сожалению, когда дело касается денег, они скупы и не расплачиваются за это. Если вам нужна хорошая защита, вы должны заплатить цену.
Έχουμε την πιο επαγγελματική ομάδα στενής προστασίας στην Τουρκία. Η ομάδα μας αποτελείται από πολίτες, στρατιώτες και αστυνομία. Όλοι τους είναι ειδικά εκπαιδευμένοι. Εκτός από την εκπαίδευση στενής προστασίας, έχουν επίσης λάβει εκπαίδευση πρώτων βοηθειών.
Εάν θέλετε προστασία με αυτήν την επαγγελματική ομάδα. Πρέπει να πληρώσετε για αυτό. Για πελάτες που αναζητούν στενή προστασία, ειδικά από αραβικές χώρες. Θέλουν τα πάντα πάνω από 1,90 ύψος, 90 κιλά, στενή μάχη, όπλα, ξένες γλώσσες κ.λπ. Αλλά δυστυχώς, όταν πρόκειται για χρήματα, είναι τσιγκούνημα και δεν πληρώνουν το τίμημα. Εάν θέλετε καλή προστασία, πρέπει να πληρώσετε το τίμημα.